Company
METHODOS ENGINEERING SA CONSULTING ENGINEERS, was founded as Ltd. in 1973 by George Hourmouziadis. It is the evolution of METHODOS OMAS TECHNICAL PROJECTS (founded in 1965) as it was extended until then. The Company took the form of Ltd. and the current composition in 1980, after fulfilling the requirement of N.716 / 77. It was converted to SA in 1996. The Company consists of 13 partners, of whom 11 are qualified engineers (Chartered/Professional Engineers) with degrees in Public Works Engineering. In addition, the company employs a large number of technical assistants, designers and administrators.
In addition, from 1983 the company is a member of the Greek Association of Consulting Firms (HELASCO) and applies the quality assurance system ISO 9001/2008, which has been certified by Lloyd's Register Quality Assurance with certified license number. 361049/16-7-2003/ΕΝ for "Provision of Services Design Engineer and Project Management Surveying, Cadastre, Geographic Information Systems (GIS), Transportation and Hydraulic Works".
Quality Control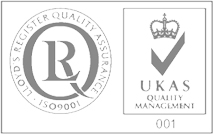 METHODOS ENGINEERING SA applies Quality Assurance System ISO 900: 2008 for engineering services and surveying project management.